About
My name is Elmar Klausmeier.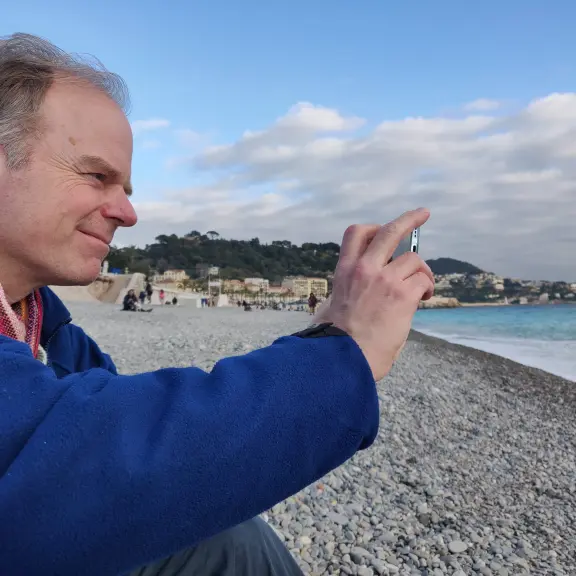 I live in Dietzenbach, a small town near to Frankfurt (Main), Germany.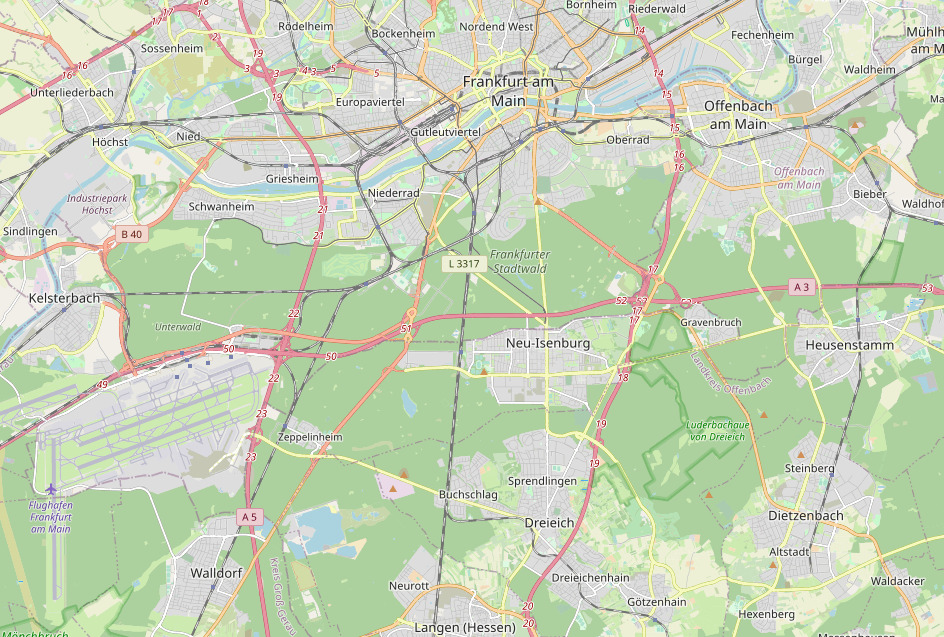 I write about computers, programming and mathematics. My list of interesting links can be found in klmlinks. Some autobiography is in Turning 50 – Now What.
1. Other internet presences. You can also find me here:
Change history of pictures at the top of my old WordPress blog:
2. E-mail. My e-mail address is Elmar.Klausmeier@gmail.com.
My GnuPG public key is Elmar2.pub, or given below. Its fingerprint is
B8E2 63DB 2529 04A7 4B4F EB19 EC6F DC80 966C B1BA

Public key:
-----BEGIN PGP PUBLIC KEY BLOCK-----

mQGNBGJZa2oBDADMAUAFoOUkAOHGV+VvP3m16FhaXfdZbZ7miqAA9sXjF4BUQwrC
8p4vLd7THqNPiDmAAUASpmcZDFr/F6/h0sJYNovThQ+uup6OK2Hvb8ywIgiiHmT+
Lz5JMLatPWR3a3GV1qzqhyefKa28y4N68mPkBrVpVOwqrE17vIBIGY/Mi4Cg3slh
dRMdedf4rkqKvIwbswgDFtwx6GM8sImBfhgMtZNFX+viR69UHyBosBOeGrXb+xjR
iFaMNThxNDyH6kto8UEMn3gS16cr56DnnCm+davipz50fZXIzCqfv103/mIDyGC9
OFkCRllSdxqHspD0p98icxVgDv2KEchUQhO+JT1BI7IEW23vYkkcYT7ovDrYKdYb
Rp4QPADP/fCNGZ+cA0s7YvN8VbmvgNI8hvDFdpX0uoEaAOr58rUG6I2dnV20S+c3
gJuhuYlXNOIdEE6OydglzJFKfByOoioTroMOS4HpzEsDC0TcH5TDmiWGrsl07ME5
f/90jX/8GkzQ/AcAEQEAAbQtRWxtYXIgS2xhdXNtZWllciA8RWxtYXIuS2xhdXNt
ZWllckBnbWFpbC5jb20+iQHUBBMBCAA+FiEEuOJj2yUpBKdLT+sZ7G/cgJZssboF
AmJZa2oCGwMFCQPCZwAFCwkIBwIGFQoJCAsCBBYCAwECHgECF4AACgkQ7G/cgJZs
sbpKIgv/diUsuUtLbptwBDkxmVtAiWBVPJwk/yqOKVeOkKrUa0tGSoaBNNzo6dSL
x0OktrApiamYKjzkLUtQOqTsVpryUzlP0Mbgyr8Pu2WEt9EH0CsI5ABgNHt2/P71
0LGiv1xX/6D5BlUTUZa4IBysOZddc6M0TuYWNvLKb9mjUfewHMMfXM5o73JAlEeW
xxVmaHkLkxOm8eFRAchu0xtGWZIO67PEMw31tlX+i549lM9OLAs9vlZx5avjtwyb
E6L0mfeXt7WJPrsyLPoHPl4OLMdl39HU9l+oVRUCIyv2p+pqSM6dI6tapaSWX2wF
2k/bGQUZz7MFj9PyowBwMKhNSETR0Eu5JYQZ5NbSxVQ2h9qUkdUmMGUwoFMy3skl
KyQi5A7my3knfOagg1CDvaVdI+xtBXzV1OQ0HS+bkfo9Z7ehV6Cf5KbGAmBdMPsb
iNOxO8q24PdE4PQdltWDSTItghLFkkdtUaCLv95xB7CaN0xptUAiD4lXbpp/jiFG
um1+zGlJuQGNBGJZa2oBDADI8zqLPqFD8yogacVAjZhuwFnIouc4VpP9jv66Sqtv
D1HahsJKMucSybNVFtP+QpUPGwallAx9LhTd2iLZGOyF4B2q4RLIUaCa79LMRSdv
c5yKeHUrAcp9V77MDo9o+jk+0seK+EqAuCAIn8xFEOq8d/6ewRugb6rTbh7GHW0U
bemto3+ukzaGKYBehJCKM+oaDFIsSmt+ILL0O8M3OJDM+w/nTZ5ZJ0/dEnfocMWF
WqVOmwmLnbf7BapiiVZ7I0qlco0PIAjKDL2wLiWZlcsVuIiIRsEQFiPI9YmhpBQB
9QnIrxwhnH2WSpr2nI2aCEgtlOz8un7eaFYgnr3X6ATtCzSwcDN2bPcLsPMLNuuM
EkCIeo/4SsGLwTw4V2iDCX/7bm9zZPzbFZn5w1GNyS1vMvBkuUP09BZo0+q+db/s
I35u73FwBE46Q1Y6/NsNYpLMSwWgPVJo0V683WuBtSHszYOSqGhN6R37qjIQkZ1C
Y5N9bnBruMxHjhonrr3OziMAEQEAAYkBvAQYAQgAJhYhBLjiY9slKQSnS0/rGexv
3ICWbLG6BQJiWWtqAhsMBQkDwmcAAAoJEOxv3ICWbLG69GcL/iy5Kca/Z/PdSLJD
XWTC6DNIg7q2nipYagzQrAhtq7OTjt1RO6QNxb5YT2/j+/h3C2S3uw9QJC/U3Lf/
caVJ/kBJtjDIOOmIvITZGwho1KTBwQDk+lWzWJskqXnMRUZzbDpCQNEN6iduLr70
h9ZPgj6xfloWZaAenYdUBPx0YykQQRT+pZoZWYGclgsiS4UY/5Nt11qnqP0BqQnw
uDnEz92WQ6DTFKS8+v5I/4vdj5D8y/37GIGWzno/kqaiR1QlsLdFrWaJA+vCZdxz
dp1M059AUd4m1NcKAGC8HC81UeJqGOpN8bbFcpWObceMsmTL+LezlLycd9t7iG5a
rWYKbomIi2zxW3fevKznUb2/uRy82Alzk65C6a385IWz3npE2WtVtqw2D5AXLbde
g14BlqSC7Uqvr9Kb/nOSKiAMrj9giuR9VjOEnMZ2zBnW+dqzaWfiSlstegvT3VtE
kn5EaRc4POmRMFhLHRSc1UJpzZUAMtZZPrBgxH7VWO+IaGIMlA==
=vdhW
-----END PGP PUBLIC KEY BLOCK-----

3. Cookies. This site does not use cookies.