11th February 2014
Statistics of this Blog: 2.600 Views, 78 Countries, 20 Comments
In two previous posts
I showed the statistics of this blog in September and October last year. The last few weeks I was quite heavily loaded with work, so I couldn't announce that I broke the 2.000 views barrier. Here are the numbers.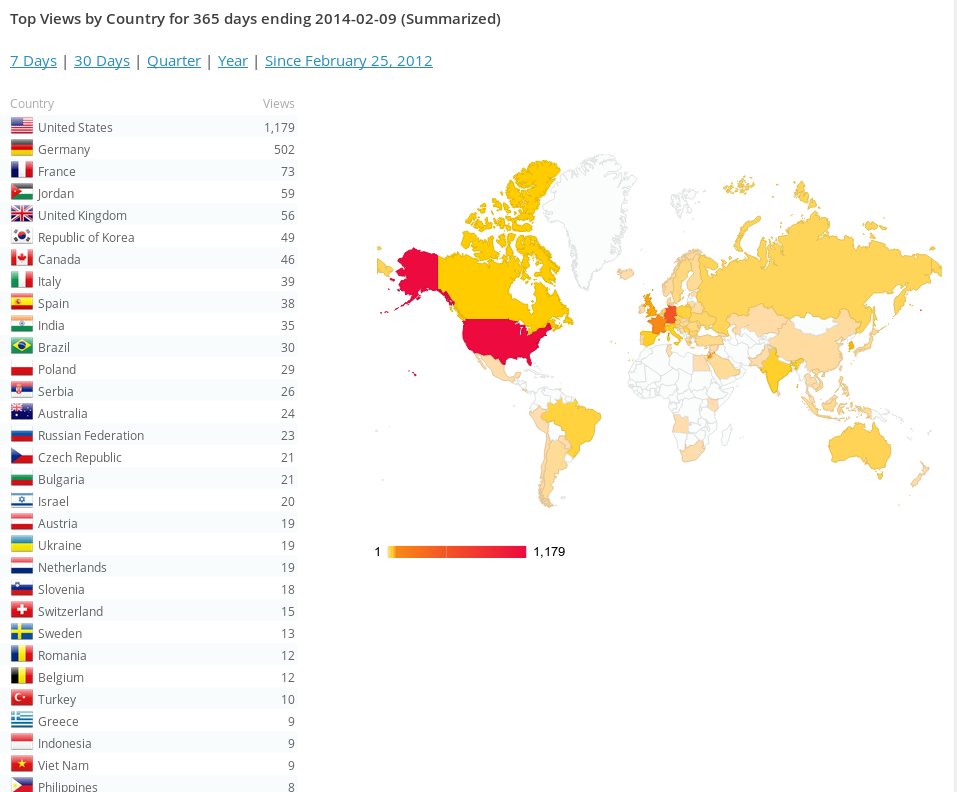 Above picture does not show all 78 countries. It is quite interesting that this time the US has clearly outnumbered any other country, even when all european countries are combined. In October 2013 Germany alone had the lead.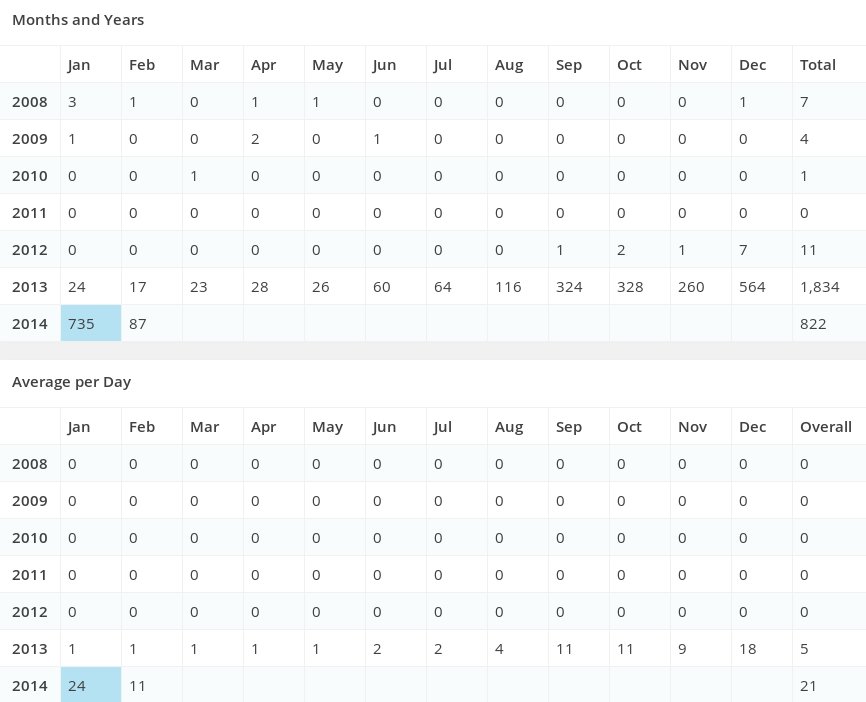 Plotting this with gnuplot: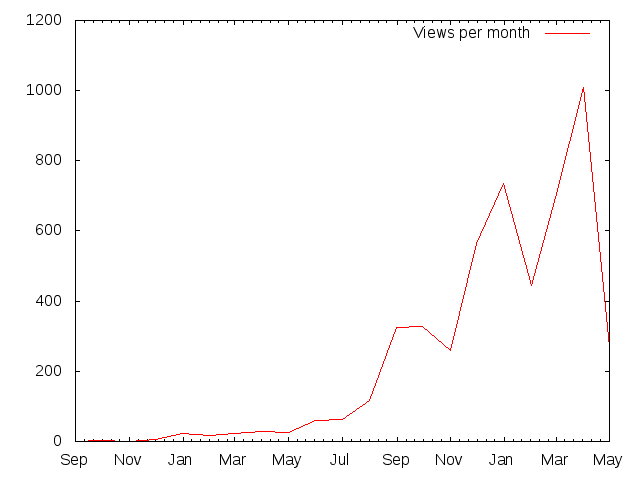 Commands:
set terminal png
set output "outputfile.png"

set xdata time
set timefmt "%Y/%m"
set xrange ["2014/01":"2015:01"]
set format x "%b"

plot "inputfile" using 1:2 with lines title 'Views per month'

using data entered as
2013/01 24
2013/02 17
2013/03 23
2013/04 28
2013/05 26
2013/06 60
2013/07 64
2013/08 116
2013/09 324
2013/10 328
2013/11 260
2013/12 564
2014/01 735

So far the following posts seem to be the most viewed:
The relative order of the About-page is a confirmation what was written here: Why About Pages are Essential by timethief.
Where do I get my referrers? By far this is from Google searches, see below.