, 1 min read
Thank You Hungary
In the year 1989 people from Soviet occupied eastern Germany could flee to West-Germany via Hungary, see German reunification in Wikipedia. Hungary had opened the border to Austria. The German embassy in Hungary initiated a public advertising campaign thanking Hungaria, see Deutsche Botschaft Budapest. Below is a photo of a poster which I spotted in one of Frankfurt's subway stations.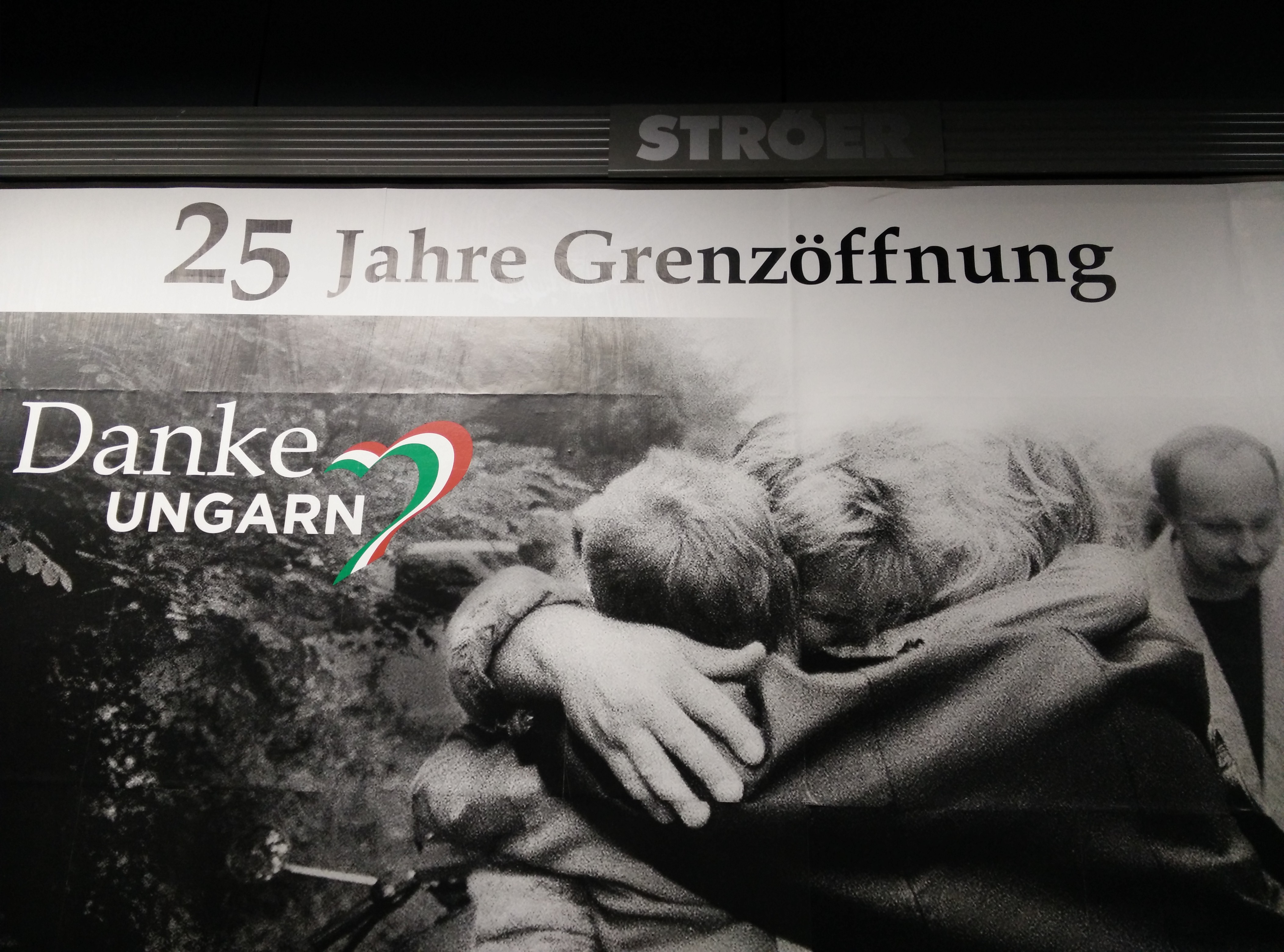 The text from the embassy is:
Danke Ungarn – Diese Botschaft auf historischem Foto kann man seit dem 11. September auf vielen zentralen Plakatwänden in Budapest und anderen ungarischen Städten lesen. Mit der Aktion am 25. Jahrestag der Grenzöffnung möchte sich Deutschland – vertreten durch die Deutsche Botschaft und unterstützt durch die DUIHK – bei Ungarn für den damaligen mutigen Schritt bedanken. Er war ein wichtiger Meilenstein auf dem Weg zum Fall der Mauer, zur deutschen Einheit und zur Beendigung der Teilung Europas. Vor genau 25 Jahren, in der Nacht vom 10. auf den 11. September, hatte Ungarn für Tausende DDR-Bürger seine Grenzen nach Österreich geöffnet.

Aus diesem Grunde hat die Deutsche Botschaft Budapest den deutschen Nationalfeiertag statt am eigentlichen Termin, dem 3. Oktober, auch bereits am 11. September feierlich begangen.
I witnessed this as a 25 year old, see Turning 50 – Now What?