5th April 2017
Exceeding 10.000 km with E-Bike
As described in Commuting to Work with an E-Bike I drive to my work place using an e-bike. As I found out that using a bike is a viable alternative to public transport I bought a better e-bike after about a year. I bought my first e-bike in March 2015, my second in December 2015, and used it since January 2016. With this second e-bike I now exceeded more than 10.000 km within a year, as shown in below photographs from the odometer. In total I have now travelled about 20.000 km with my two bikes within two years, i.e., I cycled half the earth perimeter.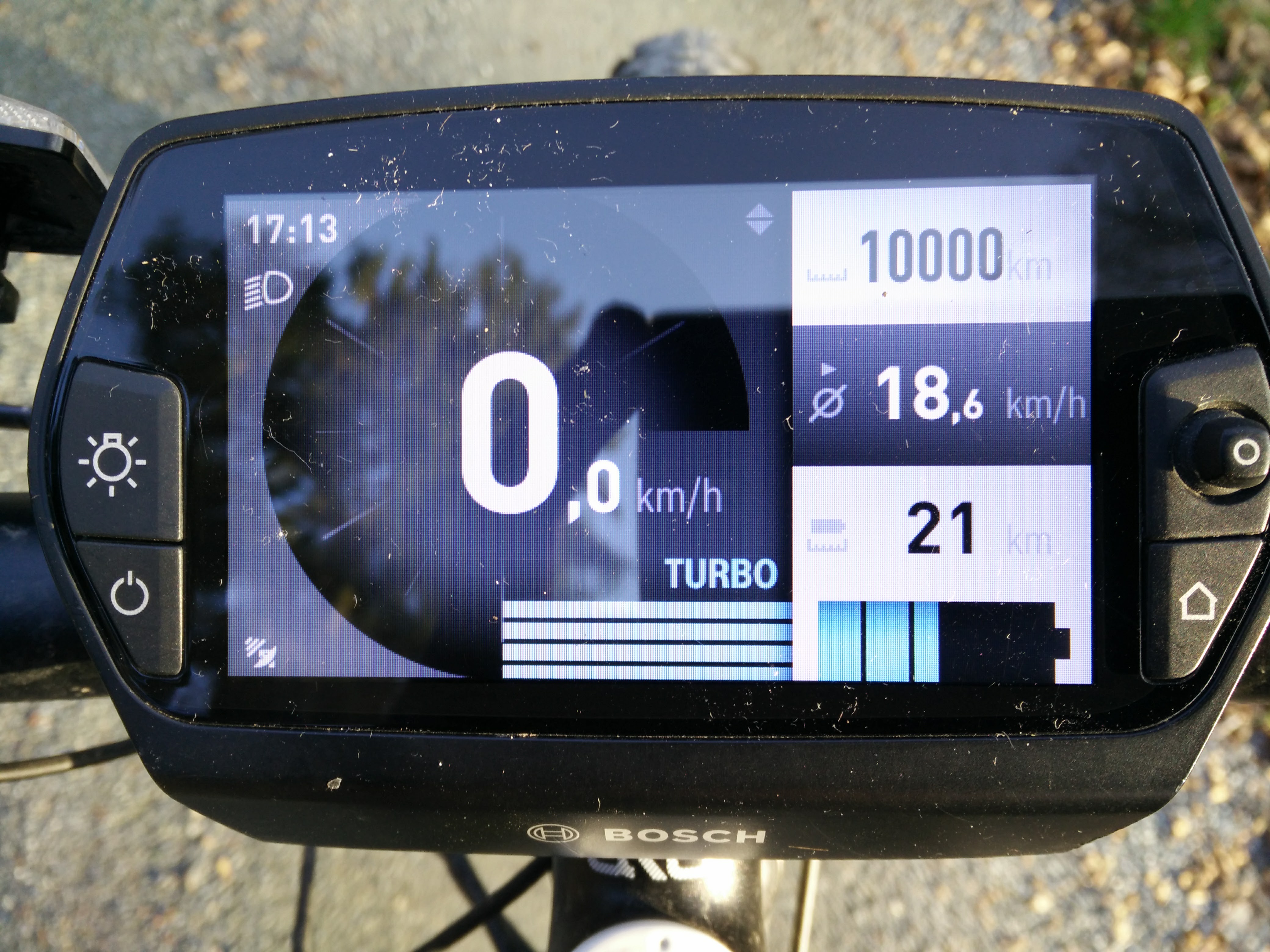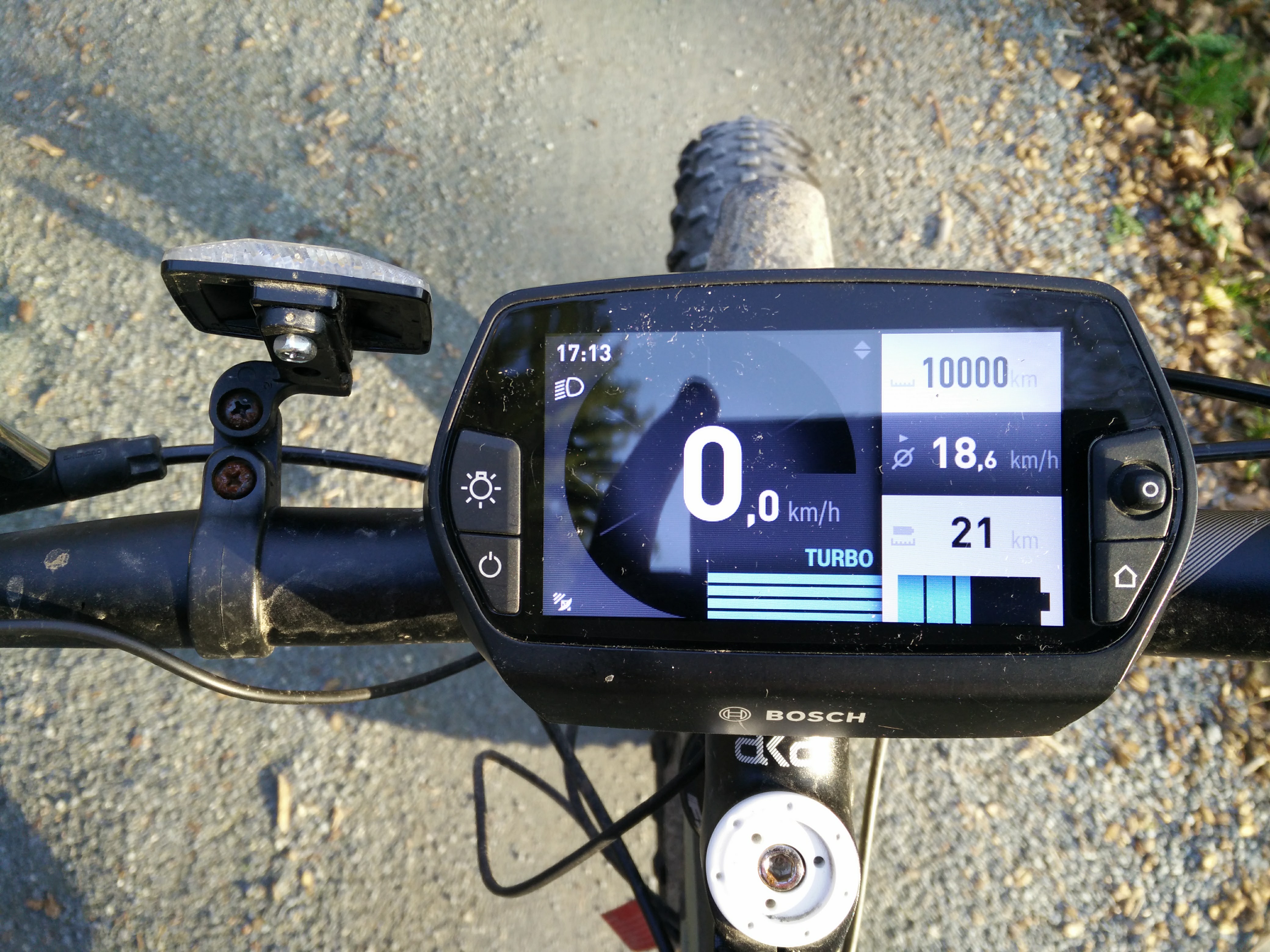 Analyzing above recorded data from Nyon on my smartphone: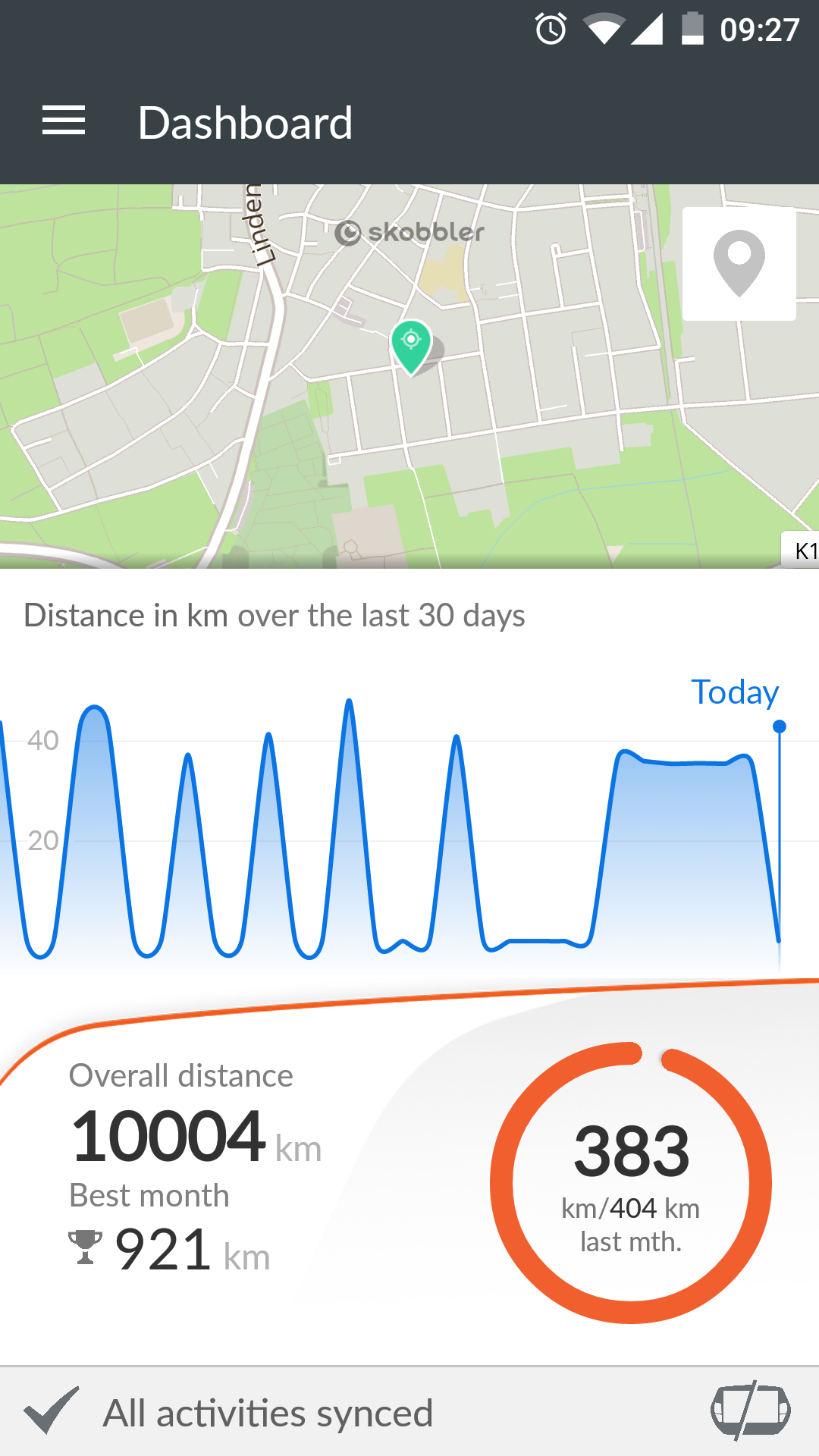 My second bike had three flat tires, and a loose crankshaft. I replaced the chain two times, and the sprocket once, furthermore I replaced both pedals. Apart from that I had no further issues.