, 1 min read
NASA Shutdown due to USA Government Shutdown
The world largest economy shut down its most prestigious space center agency.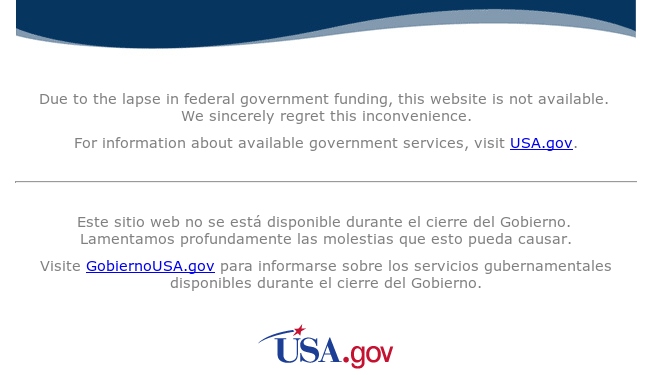 Wikipedia provides some background information here: government shutdown. Regarding NASA it says: NASA will furlough 98% of its staff, leaving fewer than 600 out of more than 18,000 employees on the job. NASA will continue to support the astronauts on the International Space Station and the agency will maintain spacecraft that have already launched. However, work with unmanned spacecraft will be minimal. The Hubble Space Telescope, Curiosity and Opportunity Mars rovers will continue to operate, but analysis of the data it collects will cease.
Added 18-Oct-2013: NASA is online again.